Spatola Wrestling Summer Camps Statement
This summer we will take extra precautions with our campers by screening all wrestlers temperatures before and during camps, washing hands and cleaning heavy touch areas daily, and following all CDC guidelines to assure wrestlers health and safety at all times. 
2020 Summer Camps now open for registration!



SPECIAL STATEMENT REGARDING THE 2020 SPATOLA CLASSIC (UPDATED MAY 2020)
We hope that you, and your families, are staying healthy and safe during these challenging times. This is a quick update to keep everyone in the loop regarding the 2020 Spatola Classic.
We are actively working with the University of Cincinnati to secure a date this fall for the 2020 Spatola Classic. Given the uncertainty of when an event such as this can safely, and responsibly, take place we have not yet finalized a date.
Our goal remains to host the event in late summer or early fall. Over the next few weeks Ohio will begin to reopen businesses and by the end of May we expect to have a much better idea of a timeline for a return to normal large group activities.
We will continue to send updates to keep you informed regarding the new date of the 2020 Spatola Classic. If you have any questions or concerns please don't hesitate to contact us.
We thank you for your continued patience and support and wish you and your families the best.

BATTLE FOR THE SHIELD!
REGISTRATION OPEN!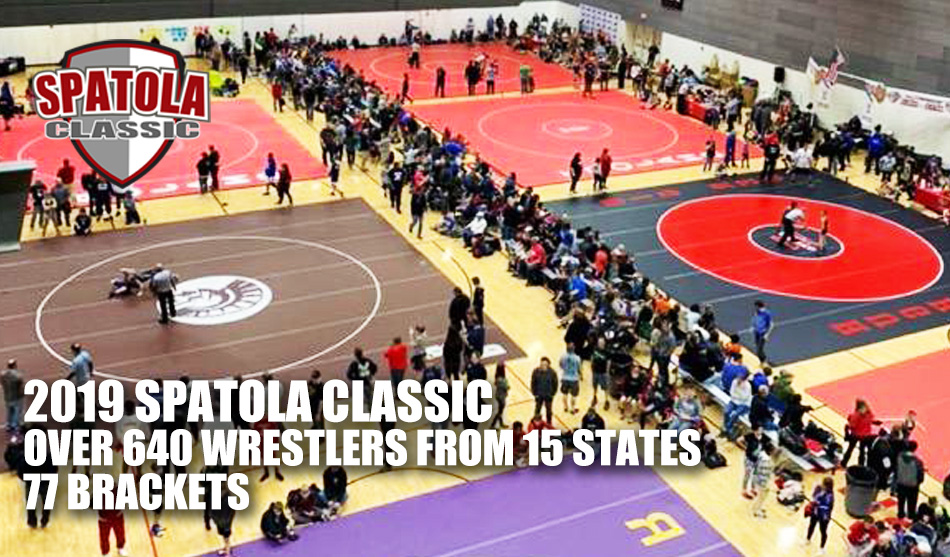 ---
---
Spatola Camps
Spatola Wrestling average camp size is 40 wrestlers to help ensure each wrestler receives individual and specific attention.
---
Nick Spatola:
3X OHSAA State Placer
NHSCA Pre Season National Champion
Member of Ohio All Star Team
Member of Schoolboy, Cadet, & Junior National Team
Wrestled at Indiana University (2002-2006)
Bachelor of Arts in Education