May 19, 2018 - May 20, 2018




9:00 am - 6:00 pm

2018 King of Spring Wrestling Camp
Featured Clinician:
KYLE SNYDER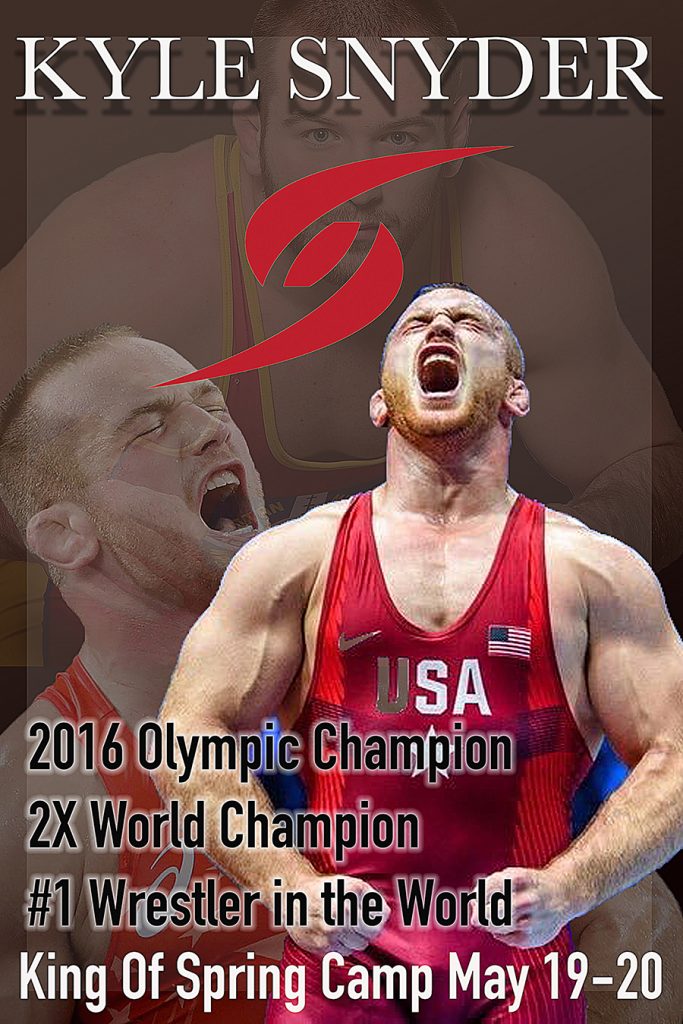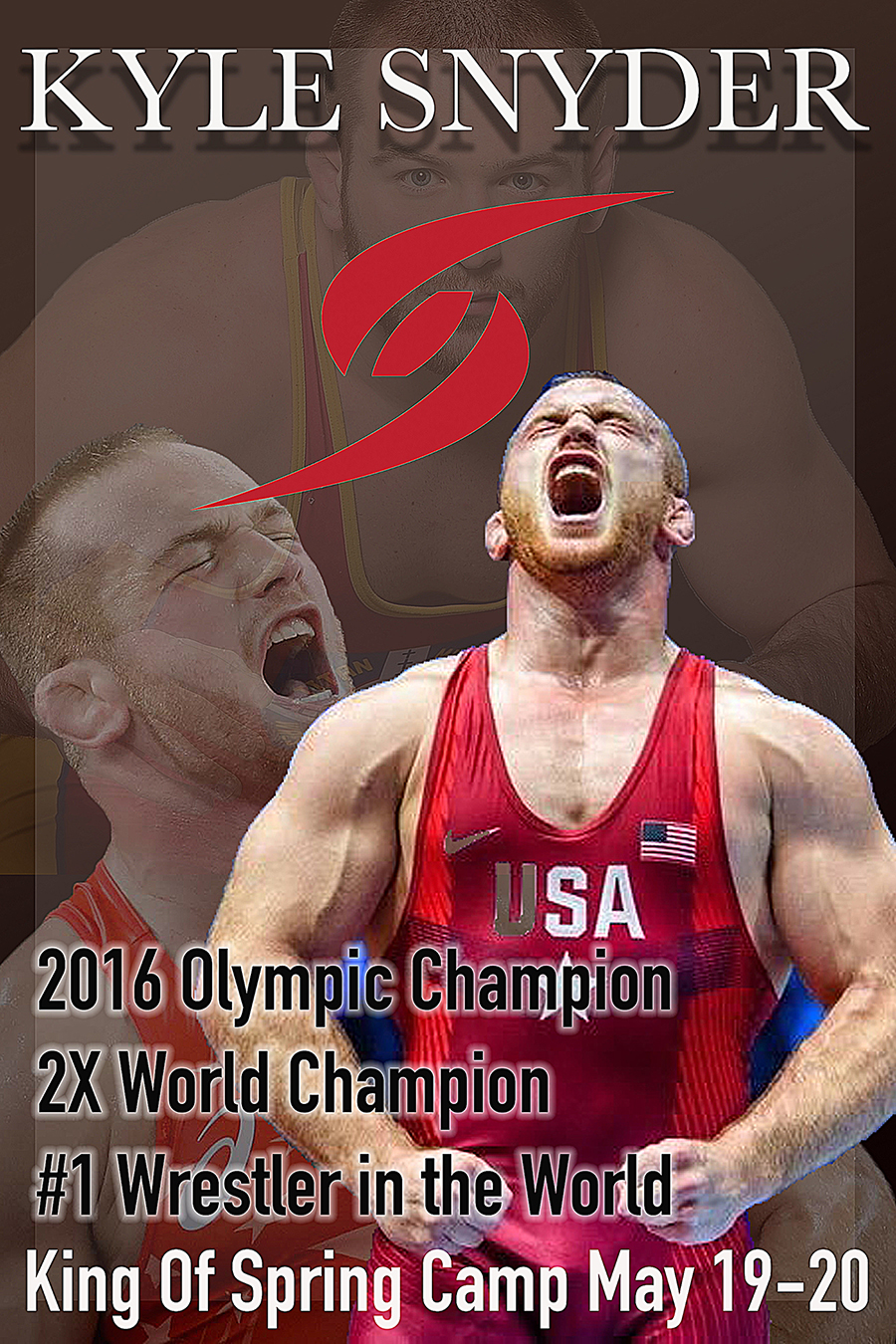 * Olympic gold medalist (97kg) at the 2016 Rio Summer Games
* Youngest Olympic and World champion in United States wrestling history
* Two-time Sr. World Team member
* NCAA Champion (285 lbs. 2016, 2017)
* Big Ten Champion (285 lbs. 2016, 2017)
* NCAA and Big Ten finalist (197 lbs. 2015)
* Ohio State Male Athlete of the Year (2016, 2017)
* Dan Hodge Trophy finalist (2016, 2017)
* NCAA Championships Most Outstanding Wrestler (2016)
* AAU Sullivan Award finalist (2017)
* Academic All-Big Ten and OSU Scholar Athlete (2015, 2016, 2017)
This year's King of Spring camp will host the pound for pound best wrestler on the planet! We've designed this camp to make you a more technical & aggressive wrestler. We will also cover dieting, flexibility, strength & conditioning, and how to focus and be mentally tough when it counts. Our goal for this camp is to share with you the tools it takes to become a championship wrestler/person. Spatola Wrestling has been involved with wrestling for 27 years and is committed to helping wrestlers reach and exceed their goals.
Camp is open to any and all wrestlers.


Camp price includes 2 meals and will be closed after 100 wrestlers.
For Questions:
513-460-6154
Nick@spatolawrestling.com
FACEBOOK
Make Checks Payable to:
Spatola Wrestling
90 Alexandria Pike Suit 2-3
Fort Thomas, KY 41075